Our Instructors
Our Instructors
July 22, 2018
Our incredible instructors are one of the things that sets us apart from other dance studios. Our faculty is committed to providing experiential learning, strong technical training and cultivating a love of dance for all Mountain Dance students. Each of our instructors has notable experience in their area of expertise and each of them continues to train and perform. Below you will find each individual instructors bio and credentials.
---
Chas Kilker-Greener
Artistic and Program Director
Chas has been dancing since the age of 5, has a BA in Dance from Colorado State University, and has taught for over 25 years. Her choreography has been performed for CSU, the Northern Colorado Choreographers Showcase, New Visions Dance Festival, Miss Fort Collins Beauty Pageant, Dance Connection Performance Network, and High Performance Dance Theater. She has performed with Dance Connection Performance Network, Dr. Oz, Loveland Music Guild, as well as for over 20 years with High Performance Dance Theater, and toured with "Fangalangus Island." In addition to dancing, Chas loves working with and teaching teenagers and children, and spending time with her husband Jim, and her children Brielle and Collin
---
Stacy Montes
Assistant Program Director
Stacy is a graduate of Colorado State University and is a founding member of High Performance Dance Theatre. Stacy has been teaching dance at Mountain Kids for 22 years. She is the Mountain Dance Assistant Director, Summer Dance Camp Director, Elevation Dance Company Co-Director, and the Young Dancer Co-Director for the dance program at Mountain Kids. Stacy has been an assistant coach and choreographer for the former Mountain Sports Acrobatics team. Stacy has been involved with the New Visions Dance Festival, Choreographers Showcase, Fangalangus Island, musical theatre productions at Bill Reed, and Erwin Middle Schools in Loveland and Fort Collins Children's Theatre productions of "Jack and the Beanstalk", "Aladdin", "Wind in the Willows", "The Wizard of Oz" and "Willy Wonk". When Stacy is not performing and teaching she is the manager for Warm-Ups Coffee and Clothing, located at Mountain Kids. Stacy also owns her own video production, photography and graphic design company, Y-CATS Productions.
---
Eleanor VanDeusen
Co-Director of Elevation Dance Company and Young Dancers Company
Eleanor holds a degree in Dance from the University of Colorado Boulder and has performed and choreographed extensively in northern Colorado. She is active in the theater community as a choreographer and Director for Fort Collins Children's Theatre, Openstage and Bas Blue Theatre Companies. Her kids have all grown up in the programs at Mountain Kids. Her daughter Samantha is a member of the Mountain Dance Company and her daughter Mimi is the Director of Mountain Dance Arts in Lafayette, Colorado. She enjoys being part of Mountain Kids and helping support its mission of providing quality programs that support the health, self-esteem and creative development of children and teens.
---
Allison Ahlm
Ballet Director and Co-director of Tip Top Dance Company
A Fort Collins native, has been dancing for 24 years. She received her dance training from Mountain Center, Canyon Concert Ballet, Colorado State University, DanceAspen and Milwaukee Summer Intensives. In 2003 she earned her BA in Art History from CSU, and has since danced locally in productions for Canyon Concert Ballet, Dance Connection, Dance Theater of Loveland, Front Range Musical Theater, and The Cupcake Cabaret. In addition to dance, Allison enjoys singing and spending time with her family. She taught ballet at Mountain Center from 2003-2007, and is delighted to be back!
---
Elise Gusinde-Duffy
Co-director of Tip Top Dance Company
Elise is a Mountain Kids Preschool graduate. Since falling in love with dance at the age of 7, she has studied a variety of forms including ballet, modern, jazz, character, hip-hop, and African. She's had training in the Royal Academy of Dance curriculum as well as Vaganova and Cecchetti techniques. Elise went to a Performing and Fine Arts high school where she focused mostly on dance, but also took classes in theater, music, and art. She went on to attend Boyer College of Dance at Temple University in Philadelphia. During her time there she was able to gain a deeper appreciation and understanding for modern dance as well as improvisation. Additionally, Elise has experience as a preschool teacher, and absolutely adores children. She can't wait to share her passion for dancing and furthermore to help new dancers to discover their own.
---
Susie Garifi
Instructor
Susie holds a MA in Dance Education from New York University and a BA with a major in Dance from CSU. She studied professionally at Alvin Ailey American Dance Theatre and has traveled nationally and internationally discovering many great dance opportunities and people from around the world. Presently she is a member of Impact Dance Company, a dance professor at Front Range Community College, and a certified Power Yoga instructor. Susie enjoys sharing her knowledge and love of dance with the community and having fun with her husband Rhys and their 3 year old daughter Violet.
---
Sara Dudek
Instructor
Sara took her first class at Mountain Dance when she was 6 years old and it became her home until she graduated from high school. While in Fort Collins, she danced with Young People's Dance Company, Peak Performance Group, Mountain Moving Company, and competed at nationals with Mountain Moving Competition Troupe. She also performed with High Performance Dance Theater and served as captain of the Poudre High School Dance Team. She earned her BFA in modern dance from the University of Utah where she was awarded the Elizabeth R. Hayes dance scholarship and worked with artists such as Andrew Vaca, Bill Evans, Murray Louis, Abby Fiat, and Steve Koester among others. Sara also participated in a dance study abroad program in Ghana, West Africa and danced with the Brazilian dance company, Samba Fogo, for two years. She recently finished graduate school at Colorado State University.
---
Mo Wells
Instructor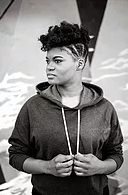 Mo is a Colorado State University alumni born and raised in Colorado. She began dancing in Colorado Springs at the age of 4 and has kept it in her life ever since. Mo was a competitive dancer for 10 years winning high awards and scholarships both regionally and nationally at Dance Educators of America and Talent on Parade. While competing she also completed a 1-year apprenticeship to prepare for teaching. She moved to Fort Collins for school and instantly fell in love with the local vibe. While at CSU, Mo created and performed choreography for Denver Pride Festival and TEDx CSU. Some of Mo's favorite styles include tap, jazz, lyrical, and music theater. She is excited to be a part of Mountain Kids and to continue to share her gifts as a teacher.
---
Anna Parsons
Instructor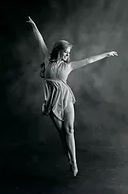 Anna is currently a student at Colorado State University studying Biological Anthropology. She began dancing at Mountain Kids when she was five, and she continued on through her senior year of high school. While at Mountain Kids, Anna was also a member of Young People's Dance Company, Peak Performance Group, and Mountain Moving Company. Through the years, she has enjoyed taking tap, ballet, jazz, and modern classes. Anna is excited to continue with her love of dance as a teacher, and she looks forward to working with your children!
---
Marisa Evans-Looney
Instructor
Marisa is a current student studying nursing at front range community college. After living most of her life in Durango, CO she moved to Fort Collins 3 years ago. She currently teaches both gymnastics and dance at Mountain Kids. She competed in gymnastics for 4 years, did competitive cheer for 2 years, and danced for 3 years. In her free time she enjoys hiking with her dog and reading.
---
Earvin Johnson
Instructor
Earvin Johnson has been listening to hip hop and various genres of music for about as early as he can remember but dancing always been a comfort by means of expression. Everyone calls him Earv or versions of it. His birthday is October 27th 1989 and he's a suprising six foot three inches tall. He is hoping to make an impact and add perspective this year!